Located in the heart of The Coral Triangle, Raja Ampat is known to have the richest coral reef ecosystem in the world.
The Raja Ampat Aggressor® liveaboard scuba diving in this area of Indonesia is fantastic due to the diversity and abundance of marine life. The area of the Four Kings is comprised of over 1500 islands and home to 600 types of corals, 1,500 fish species and over 600 types of mollusks.
| | |
| --- | --- |
| | An Aggressor destination since 2015. |
The Raja Ampat liveaboard scuba diving adventure in Indonesia offers 3 areas of itineraries with each departing from a different island/port. Each itineraries offers remote pristine diving but each with something a little different. Their experienced staff know, and have chosen, the best time of year to dive the waters of Raja Ampat and Derawan Islands.
There are 4 itneraries with 7, 10 and 12 nights charters offered.
7 night - average up to 22 dives including nights dives.
10 night - average up to 33 dives including nights dives.
12 night - average up to 39 dives including nights dives.
Water temperature averages 82 - 86°F/28 - 30°C

3mm wetsuit recommended
All dives are made from 2 dive tenders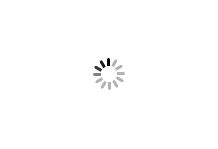 All destinations are independently owned and operated