Aggressor Gives Back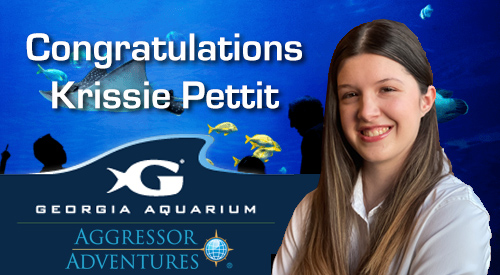 Georgia Aquarium and Aggressor Adventures announces the Ocean Science Leadership Program winner.
Krissie Pettit will experience a fully comped Aggressor Adventures liveaboard scuba diving trip in 2022. While on board, the Texas A&M grad student will work closely with a Georgia Aquarium expert for on-site education sessions and earn an advanced dive certification.
"I am so grateful and excited to be a part of this Leadership Program and to be able to have my first ocean dives in the Belize Barrier Reef. After completing this program I will use my experience diving in Belize to choose a graduate program that will allow me to focus on protecting and restoring the world's coral reefs."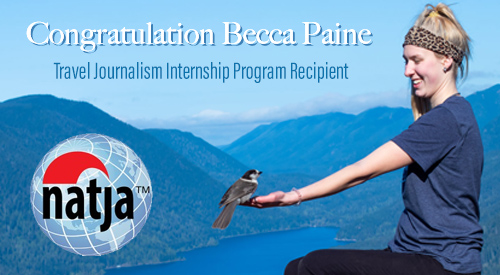 Aggressor Adventures and North American Travel Journalist Association Announce the Travel Journalism Internship Program 2021 Recipient

Becca Paine, Agricultural Communications student at Kansas State University, was selected for her thoughtful essay submission and impressive background.
"Becca's essay stood out because her passion for adventure and traveling jumped off the page. Her degree program and agricultural experience make her the perfect candidate for our first Travel Journalism Internship Program," says Wayne Brown, CEO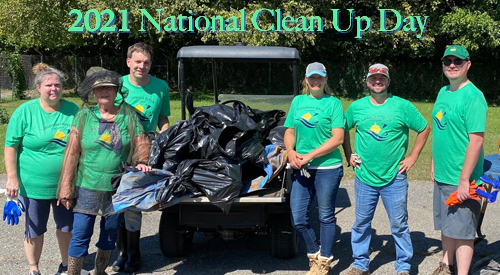 Aggressor Adventures Partners with Savannah Riverkeeper to Remove Debris from the Savannah River

The Savannah River is a beautiful body of water that our employees enjoy having access to here in Augusta, but with 10,577 square miles of watershed spanning three states, the river presents a challenge to its guardians. In recognition of National Clean-up Day, Aggressor Adventures® and Savannah Riverkeeper joined forces Wednesday, September 1 to clean up more than 420 pounds of debris from it's banks. It was an honor to partner with Savannah Riverkeeper to do our part in preserving this precious waterway.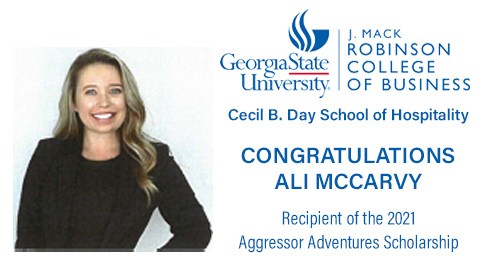 Congratulations to Ali McCravy, Recipient of the Aggressor Adventures 37th Anniversary Scholarship.

This one-time scholarship was established in 2021 by Aggressor Adventures in honor of the company's 37th anniversary to present to a hospitality major interested in pursuing a career in the travel industry. Selection was also based on academic achievement, school and community involvement, and work experience.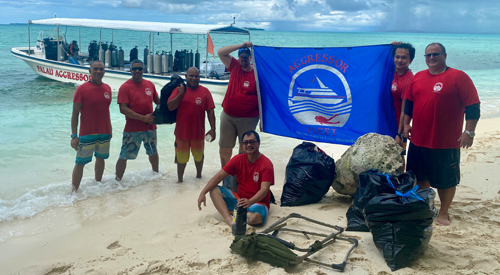 Aggressor Adventures Beach Clean Up In Palau

The staff of Palau Aggressor II recently held the Great Shoreline Clean Up on Jackson Island in Koror State, Palau near German Channel. The island is a popular lunch stop-over destination for many dive operators during excursions. The staff scowered the entire 1/4 mile island and collected over 60 pounds of debris including styrofoam, plastic bottles, straws, toys, glass, lots of rope, flipflops, cardboard and a surprising amount of lighters. Great Job Guys!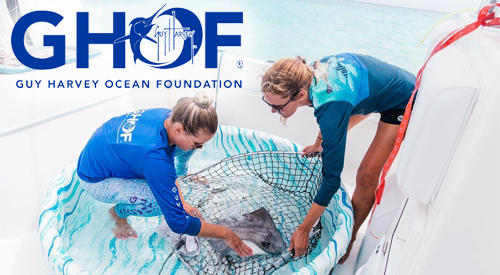 Guy Harvey Ocean Foundation

Aggressor Adventures donates trips every year to the Guy Harvey Ocean Foundation. In 2021, during their annual fundraiser, Ocean Affair funds were raised for their educational and research initiatives in the Cayman Islands which included the Biannual Southern Stingray Census. The event also celebrates our oceans, ignites conversation around the subject of ocean conservation and introduces ways that we can all do our part to make the world a better place.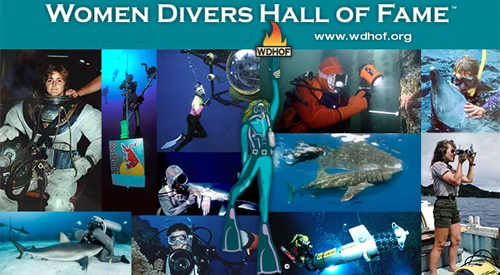 Women Divers Hall of Fame

Since 2011, Aggressor has donated almost $20,000 in scholarships to women enrolled in graduate academic and research programs in the field of marine conservation through the Women Divers Hall of Fame Organiztion. These scholarships have furthered the educations of women studing everything from conservation status of sea turtles, to EDC pollution in common fish, to natural mechanisms for controlling lion fish, to studies in developing policy proceedures in marine conservation world wide.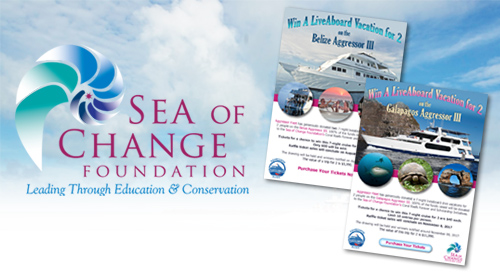 Sea of Change Foundation

In an on-going effort to support the conservation, science, and education of our official non-profit partner, the Sea of Change Foundation, Aggressor Adventures® donates various trips for auctions and sweepstakes. 100% of all funds raised by these events are directly applied to marine conservation, research, scholarships, and advocacy that is actionable.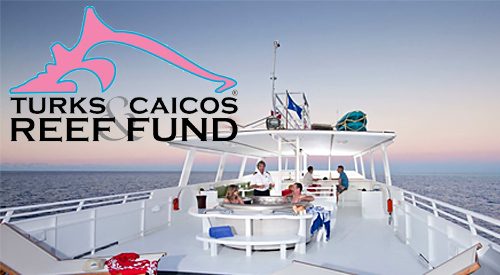 Turks & Caicos Reef Fund

The Turks & Caicos Aggressor II donated a trip for 2 to raise money for the Turks & Caicos Reef Fund. The TCRF is designated by the government's Department of Environment and Maritime Affairs as the lead non-governmental organization for the installation and maintenance of boat moorings in and around the Marine National Parks of the Turks & Caicos Islands. All proceeds went to support the Turks & Caicos Reef Fund's dive and snorkel boat mooring project.