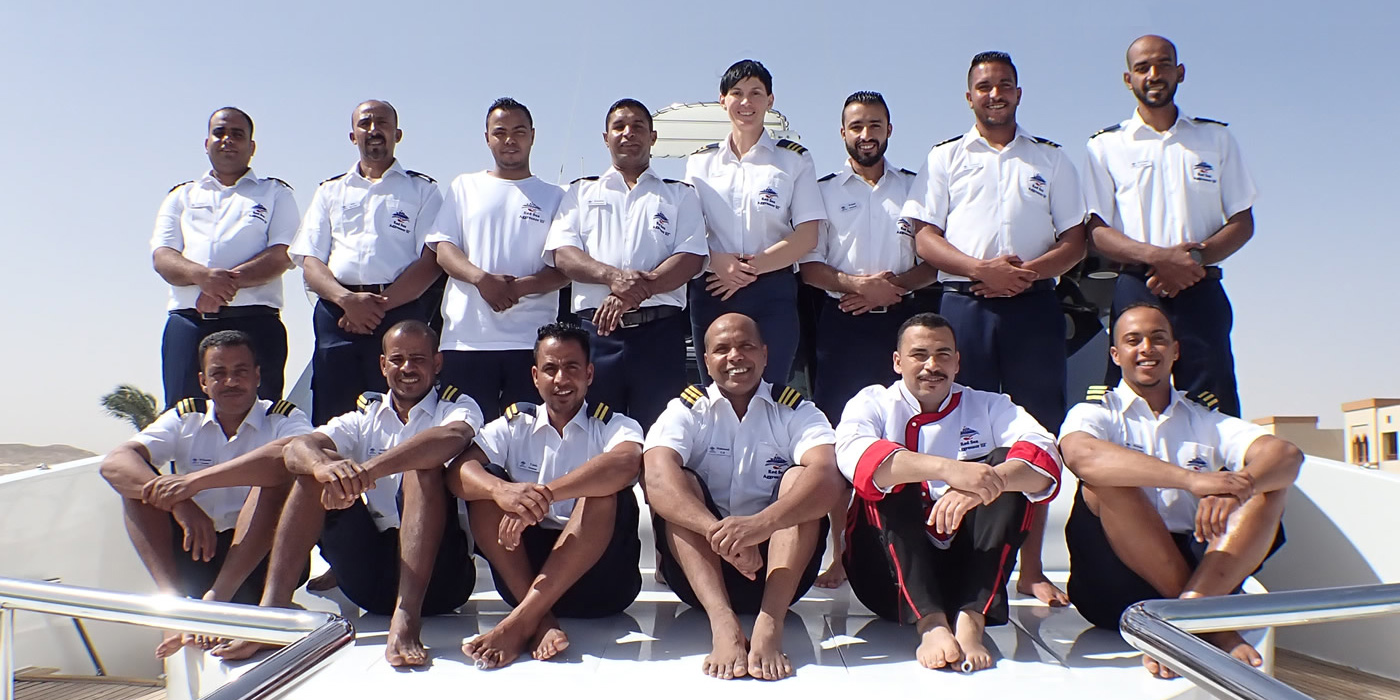 Elwensh

2nd Captain

Captain Elwensh is from Qussyr, Egypt and graduated from Wadi El Nile University after studying Social Science. He speaks Arabic and English. He joined Aggressor in March of 2020. Elwensh worked as a Seaman on liveaboards for 12 years and is an Advanced Open Water Diver with over 150 dives. He is currently studying to become a certified Rescue Diver and wants to become a Dive Guide.

Mahmoud Abdella

Cruise Director

Mahmoud is from Hurghada, Egypt and graduated from Cairo University with a degree in Agricultural Science and holds a Captain's Certificate from Alexandrea Academy. His father is a Captain and his Grandfather was a fisherman.

Mahmoud has been with Aggressor since 2014 and is currently the Cruise Director. He previously worked in Maldives and Cayman Islands for a short time. He is a licensed PADI Instructor, SSI Advanced Instructor and CMAS Instructor with more than 1000 dives.

His hobbies include kitesurfing, travel and freediving. He a former member of the Egyptian Freedive Team and competed in many international competitions in France, Egypt and Cyprus.

Notice: Undefined variable: bios in /var/www/html/templates/staff_template.php on line 76

Warning: Invalid argument supplied for foreach() in /var/www/html/templates/staff_template.php on line 76