The best great white shark cage diving encounters in the world happen at Guadalupe Island.
Guadalupe Island is located 200 miles southwest of Ensenada, Mexico on the Pacific coast of the Baja Peninsula. It is a rugged volcanic island, 25 miles long and the highest point is 4200 ft.. The 5-night Guadalupe itinerary provides an adventure to shark seekers who enter surface or submersible cages to experience seeing great whites up close and personal.
| | |
| --- | --- |
| | An Aggressor destination since 2018. |
Guests are picked up from the Holiday Inn Express Old Town Hotel (Airport), San Diego, California at 7 am; from the Hotel Palacio Azteca in Tijuana, Mexico at 8 am or the Ensenada, Mexico International Terminal at 11 am then boarding.
The Socorro Aggressors anchorage is in a sheltered bay near Guadalupe Island where the cage diving shark encounter action will take place in clear blue water. The yacht stays here for almost 4 full days where guests will rotate entering the cages every hour while seeing several sharks during each dive. On the departure date, guests disembark and are transferred to the Ensenada International Terminal for arrival at 12 pm, to the Tijuana, Mexico Airport (TIJ) at 6 pm and to the San Diego, California Airport (SAN) at 8 pm. Note all times depend on border clearance.
All dives are from cages attached to the yacht and use a surface supplied air source or hookah.
2 surface cages: 4 guests rotate in and out every 45 minutes.
1 submersible cage: 4 guests rotates in and out every 30 minutes.
Equipment needed is a mask, booties, gloves, hood and a 5-7 mm wetsuit.

The average water temperature is 69°F, 21°C.
Guadalupe Island Itinerary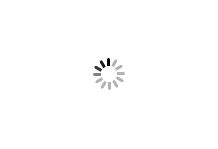 All destinations are independently owned and operated