Ultimate Snorkeling Adventures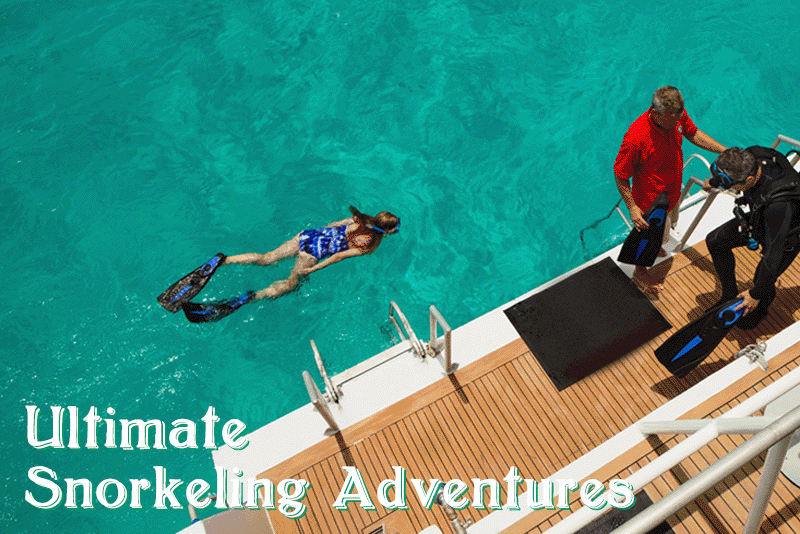 Enjoy the Ultimate Snorkeling Adventures on Aggressor Liveaboards
Join us for a snorkeling-only adventures and explore the beauty of the underwater world to see coral reefs, colorful fish, and other amazing and thrilling sea life.
Guests will snorkel at various locations, such as beaches, reefs, shallow bays, and can be enjoyed by guests of all ages and skill levels. The dive guides will accompany guests and teach them about the marine life and interactions they will see. It is a fun and safe way to experience the underwater world and still enjoy all the Signature, 5 Star service Aggressor Adventures is known for.

The British Virgin Islands are known for their stunning crystal-clear waters and abundant marine life, making it a perfect destination for snorkeling enthusiasts. Here are some of the best spots to go snorkeling in the British Virgin Islands. Some of the areas snorkelers will visit are:


The Baths - This famous spot on Virgin Gorda features unique rock formations and a stunning underwater landscape that makes for great snorkeling.


Norman Island Caves - These underwater caves are home to a diverse range of marine life, including colorful fish, sponges, and coral.


The RMS Rhone – This is one of the most popular shipwrecks in the Caribbean for snorkeling.