The Cayman Islands is one of the top scuba diving destinations in the world.
The Cayman Islands is a British Crown Colony which lies 480 miles south of Miami, nestled in the turquoise waters of the western Caribbean. The warm waters, shallow walls and endless visibility make our Cayman Islands liveaboard scuba diving trip perfect for new divers and snorkeling enthusiasts.
| | |
| --- | --- |
| | An Aggressor destination since 1984. |
During your Caymans Island liveaboard scuba diving trip, the Cayman Aggressor IV will dive the best of all three islands, which includes the Northwall and Southwall in Grand Cayman, Bloody Bay Wall in Little Cayman & everyone's favorite, Stingray City. The Oro Verde, Doc Poulson, Russian Destroyer and Kittiwake wrecks are bustling artificial reefs that disguise once magnificent ships and are a must see for every diver.
Diving begins Sunday morning and ends Friday around noon when the Aggressor returns to port.
Average of up to 27 dives on 7 night charters (multiple day dives and a night dive each evening)
Depth Range: 25 – 110 ft (8m – 33m)
All dives are from the yacht.

3mm wetsuit recommended

Water temperature range from 78 - 82F, 25 - 28C.
The Cayman Aggressor IV has one dive tender, 15 ft x 4 ft used to take guests to shore (optional).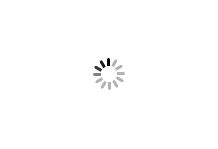 All destinations are independently owned and operated