Aggressor Employment Advantages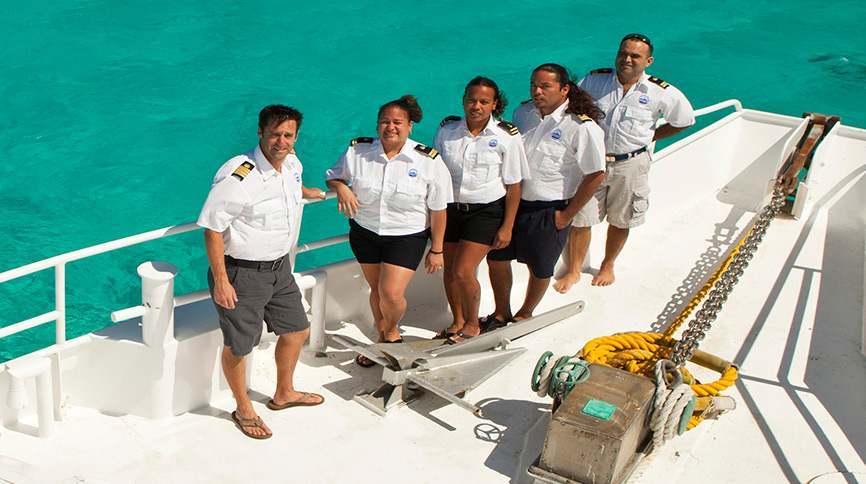 Aggressor Adventures'® employment section provides candidates with critical information and a streamlined hiring process. All Aggressor Liveaboards®, Aggressor River Cruises®, and Aggressor Safari Lodges® are individually owned and operated, and each owner conducts their own hiring. When you apply for a position, your complete package will be uploaded through our website in one central place for owners to review. Any final offer of employment will be made by the specific owner.
Aggressor Adventures® has destinations all over the world. The yachts, river cruises and safari lodges are large, luxurious and each offers a unique and exciting adventure. Every week staff are on a never-ending quest to improve and perfect the service experienced by Aggressor's guests. The bar for excellence starts high and only moves higher. We've been in the travel and service industry for more than 37 years, but we know that there is always room for improvement.

A lot of time and effort is put into selecting qualified and motivated staff. Owners look for staff with hotel and/or restaurant management training and experience, skills and training in the culinary arts, as well as those with creativity in the visual arts such as photography and videography. Each yacht, river cruise and safari lodge boasts a team of self-motivated, service-oriented professionals who are willing to do what it takes each and every week to ensure each guest has their Adventure of Lifetime®. While staff may arrive specializing in one facet of the operation, after a short time on board, cross-training commences, and new experiences and skills are introduced.
Aggressor offers benefits such as job mobility, employment stability, career growth and advancement as well as travel benefits to other yachts, river cruises and safari lodges. We are a global family where everybody is welcome. Our staff comprises men and women hailing from many countries around the world and represents many cultures.


Mobility
We offer over 30 destinations across the globe with liveaboards, safari lodges and river cruises. This means that there is the opportunity for staff to work in various parts of the world throughout their career.


Travel
After new staff has worked for one year, they are eligible to visit as a guest on other Aggressor liveaboards, safari lodges and river cruises. We highly value the cross-training and destination knowledge of staff and encourage this activity.


Stability
Aggressor has been providing adventure travel opportunities for our guests since 1984. The company started with controlled growth as we perfected our programs. More recently, our growth has accelerated with the addition of new destinations and an expansion of our brands. Our dive liveaboard brand (Aggressor Liveaboards) is the largest dive liveaboard fleet in the world. We literally wrote the book on how to conduct liveaboard diving. Many of the destination licensees are family-run businesses where they work side by side with their staff every day. We have licensees and staff members who have been working with the organization for over 30 years.


Advancement
The key to success is operating under a very strict Standard Operating Procedures (SOP) manual. Because of this standardization, staff can "learn the system" with our three brands, then if an opportunity for advancement opens, they may apply for that position. The skills and experience gained with one brand typically will cross over to other brands quite easily for staff.