The Straits of Tiran are world famous for their extraordinary, breathtaking soft corals and seemingly endless visibility.

The strong, southwesterly currents and abundance of soft corals of the Northern Red Sea make it the ideal home to many pelagics including dolphins and sharks. It is also the resting ground of some of the most beautiful, historic wrecks in the world like the Giannis D, Chrisoula K, Abu Nuhas and the SS Thistlegorm.
| | |
| --- | --- |
| | An Aggressor destination since 2014. |
The Red Sea Aggressor II® offers guests a 7-night itinerary diving the best of the northern Red Sea to Ras Mohamed and the Straits of Tiran. It operates from Hurghada at the El Foly Marina, which is a community that includes shops, restaurants, cafes, and bars. All charters run Saturday to Saturday.
Diving begins Sunday morning and ends Friday when the Aggressor returns to port.
Average of up to 21 dives on 7 night charters including several night dives
Depth Range: 36 – 100 ft (11m – 30m)
3-5 mm wetsuit recommended for for summer; 7 mm wetsuit recommended for winter

Average water temperatures: 74 - 82F, 23 - 28C
Dives are from the yacht and 2 skiffs that carry 11 divers each for quick access.

Please Note: Safety sausage (SMB) and reel are mandatory. You can rent the set for $20 per week or purchase the set on the yacht for $65 if you do not have your own.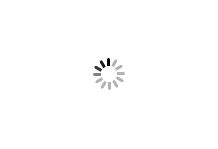 All destinations are independently owned and operated