Sail on the beautiful Aggressor Nile Queen II® and travel back in time to see the land of the pharaohs that has changed little since they ruled.
Your adventure includes guided tours of Karnak Temple, Luxor Temple, Valley of the Kings, Hatshepsut Temple and many other ancient sites between Luxor and Aswan. This is truly an Adventures of a Lifetime®!
| | |
| --- | --- |
| | An Aggressor destination since 2017. |
The Aggressor Nile Queen II docks at the East Bank each Saturday morning for a 10:00 am boarding and the start of your Nile Cruise Adventure. At the end of the trip, the Aggressor Nile Queen II docks in Aswan on Thursday morning for guests to continue their Aggressor vacation or for a half-day tour of Aswan.
The official language of Egypt is Arabic, but many of the people in the resorts and tourist areas also speak English and French.
Local currency is the Egyptian Pound (EGP) (Approximately EGP 17 = US$1)
Luxor and Aswan have a subtropical desert climate with mild warm winters and hot summers.
Day Temperature: Summer 41C/106F; Winter 25C/77F
Night Temperature: Summer 29C/84F; Winter 15C/59F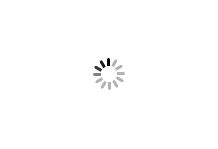 All destinations are independently owned and operated