The Indo Aggressor® and our Komodo diving liveaboard scuba trips are the ultimate way to explore Indonesia, one of the most biodiverse marine environments on the planet.
The areas traveled on the Indo Aggressor® are home to over 3,000 species of fish and 600 types of coral. From vertical walls to active underwater volcanoes, from sharks and mantas to the famous Komodo Dragons, these charters offer an incredible variety of dive settings and land excursions.
| | |
| --- | --- |
| | An Aggressor destination since 2001. |
Our Komodo diving liveaboard scuba trips and vacations offer four distinct itineraries, and each have been scheduled during the best time of year to dive there. The 7, 10 and 11 night liveaboard Komodo cruises feature enhanced vacation itineraries that allows guests more time diving and more time in the signature areas. Each itinerary departs from a different island/port. Guests are encouraged to arrive at least one day prior to the charter start date regardless of the trip you are on.
The yacht offers 3 to 4 dives per day depending on itinerary including night dives.
Water temperatures can vary greatly within the park.
- low of 72F/22C in the southern region
- high of 84F/29C in the northern region.
3-5mm wetsuit with hood is recommended year round.
Guests are also suggested to bring reef hooks for use at some dive spots
All diving is done from two 20" x 8' tenders.


KOMODO ISLAND PROPOSED LAND CLOSURE FOR 2020 - 06/22/2019
In efforts to protect and ensure that the flora and fauna and the mighty Komodo Dragons can be sustained for future generations, the local government is proposing and working alongside the federal government of Indonesia, with many NGOs to close Komodo Island (only Komodo Island) to land tourists for the year 2020. This will allow a proper census on the population of the wildlife and dragons to be conducted and also the implementation of rehabilitation efforts such as planting trees, and to increase the dragon's natural and favorite prey, the deer, to ensure that the wildlife on the island can sustain the dragon's population for future years to come. This will certainly be positive on the long-term for the future of the dragons. The dive sites in and around Komodo Island are not affected by the closure at all and you will still be able to be awed by the extremely diverse marine life offered in Komodo National Park. You will also still be able to explore on foot, track and see the dragons in the wild, in Loh Buaya, which is on Rinca Island.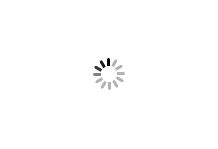 All destinations are independently owned and operated