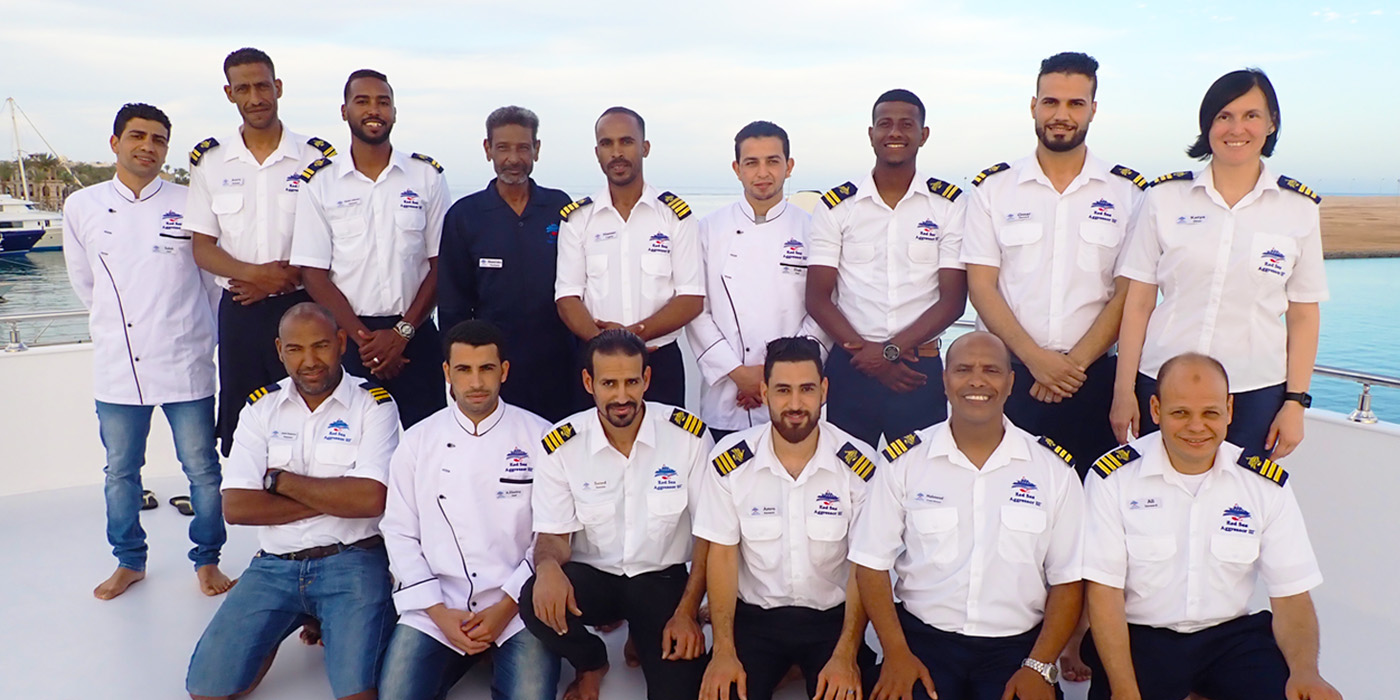 Abdel Rahman

2nd Captain

Abdel Rahman is a 2nd captain, He is from Elkauser and he worked as a seaman in Hurghada for more than 15 years. He is also the Zodiac captain. He is a diver with more than 500 dives. When the captain in holiday he become the captain of the Red Sea Aggressor III, He graduated from Maritime Education and Training Academy in Hurghada.

Mahmoud Abdella

Cruise Director

Mahmoud is from Hurghada, Egypt and graduated from Cairo University with a degree in Agricultural Science and holds a Captain's Certificate from Alexandrea Academy. His father is a Captain and his Grandfather was a fisherman.

Mahmoud has been with Aggressor since 2014 and is currently the Cruise Director. He previously worked in Maldives and Cayman Islands for a short time. He is a licensed PADI Instructor, SSI Advanced Instructor and CMAS Instructor with more than 1000 dives.

His hobbies include kitesurfing, travel and freediving. He a former member of the Egyptian Freedive Team and competed in many international competitions in France, Egypt and Cyprus.

Abdel Raheem

Seaman & 2nd Captain

Abd Elraheem is the seaman and the 2nd captain. He is from Safaga where he worked as a fisherman and owned his own fishing boat. He has years of experience working at sea with his father who taught him well. All his life he has lived near the sea and has completed over 900 dives.