This sanctuary is one of only three places in the world where humans can swim and snorkel among the whales.
Designated as a Marine Sanctuary, the Silver Bank provides a safe wintering haven for the entire North Atlantic Humpback Whale population who gather here from January through April by the thousands to court, mate, calve, and rear their young.


| | |
| --- | --- |
| | An Aggressor destination since 1994. |
Dominican Republic Humpback Whale Watching and Snorkel Adventures - The beautiful Turks & Caicos Aggressor II® offers an exciting itinerary from January - April to the Dominican Republic to snorkel with Humpback Whales at the Silver Bank. This area, twenty square miles in size, is located north of the Dominican Republic and approximately the same distance from the Turks & Caicos Islands. All whale charters depart from Puerto Plata, Dominican Republic.
The Turks & Caicos Aggressor II® has two 17 ft. long by 7 ft. wide, aluminum V-hull tenders with 18 " pontoons that hold 11 people in each one. They are fitted with a dive ladder for easy exiting, a full-length bimini top for sun protection, 2 50 hp 4-stroke Yamaha engines for extra safety and a VHF radio. Tenders (with bimini tops) are launched several times daily and are used soley to bring you closer to the whales. Tender runs last one and a half to three hours depending on the proximity of whale activity and time of day.
Water temperature: 78 - 80F, 26 - 27C - 3mm wetsuit and full foot fins for free diving are recommended.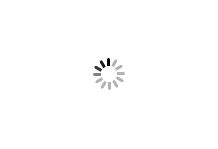 All destinations are independently owned and operated