The team at Aggressor Adventures provides guests with the most up-to-date information regarding upcoming trips. Please check this page and the "Know Before You Go" document at the time of booking and in advance of your adventure to ensure you have everything you'll need before you head out.
---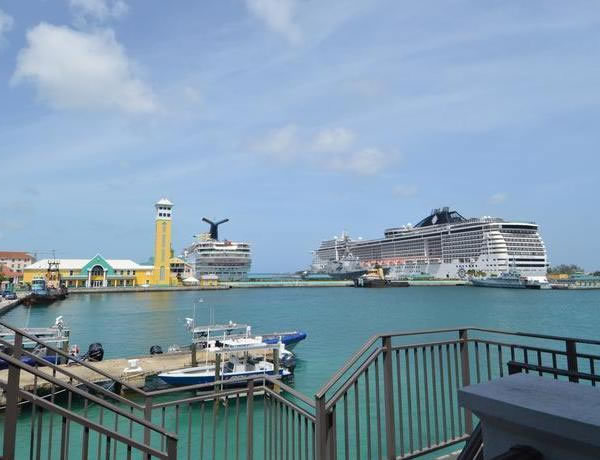 Getting There, Passports & Visa Documentation
The Commonwealth of The Bahamas consists of 700 islands and nearly 2,500 cays. About 30 of these islands are inhabited. The capital city of Nassau is located on New Providence Island. Close by is Paradise Island which is accessed by bridges from Nassau. The closest island to the U.S. is Bimini, about 55 miles off the coast of Florida.
Many major airlines fly into Nassau: American Airlines, Air Tran, Bahamas Air, British Airways, Delta, Jet Blue, Spirit, United, US Airways. There are many direct flights from the US and several connecting flights through the US gateway cities of Miami, Fort Lauderdale and Atlanta.
Visitors must have a current passport, adequate funds to support themselves, and a return airline ticket. US citizens require a passport that must be valid for 6 months from date of entry. It is the travelers' responsibility to ensure they have the proper visa to travel into each country on his or her itinerary as well as for re-entry and return to their country. Since regulations vary by country, contact your consulate or embassy of your country for the requirement.


Arrival / Boarding / Departure for Nassau
The BAHAMAS AGGRESSOR® liveaboard boat departs for scuba diving from Elizabeth on Bay Marina in downtown Nassau, a short ride from Lynden Pindling International Airport (LPIA) (formally known as Nassau International Airport (NAS). Your return is greatly simplified with US Customs and Immigration Pre-Clearance services at the Lynden Pindling International Airport (LPIA). All flights originating out of Nassau and arriving in the USA arrive as a domestic flight. This in turn allows travelers to have normal "domestic" connection times instead of extended "international" connection times.
Guests arriving into Lynden Pindling International Airport (LPIA) on Saturday will first clear customs then proceed to the taxi stand located just outside the terminal building. A fixed fare taxi can be secured to take you to "Elizabeth on Bay Marketplace and Marina" in downtown. Guests may board the Bahamas Aggressor® after 4 pm on Saturday. At 6 pm the yacht departs for its night anchorage to prepare for diving Sunday morning. After a full week of diving, the Bahamas Aggressor® returns to the Elizabeth on Bay dock in Nassau Friday afternoon after lunch (1 dive offered Friday). Check-out is Saturday morning at 8 am. The crew will assist organizing transportation back to the Lynden Pindling International Airport (LPIA) Saturday morning or a local hotel if you are extending your stay.


Arrival, Boarding, & Departure for Freeport
The BAHAMAS AGGRESSOR™ will dock in and out of Old Bahama Bay Resort, Old Bahama Bay. Guests will fly in and out of Grand Bahama International Airport, (airport code is FPO). It is a 30 to 45 minute taxi ride to Old Bahama Bay and approx. $75. Transfers are not included.

Flights: There are direct flights from Atlanta, Georgia; Ft. Lauderdale, Florida; and Miami, Florida to the Grand Bahama International Airport (FPO).

Duration: We offer 6 night and 7 night trips. Boarding is at 4 pm and the yacht departs for its first anchorage at 6 pm so everyone must be onboard. Check out is at 8 am. Dinner is not included the last night of the trip, however, there is a restaurant at Old Bahama Bay resort.


Local Fees/Taxes
Port fees for 7-nights is $110 and $158 for 10-nights. All fees are paid onboard at the end of the charter. Transfers are not included in the charter price. Taxes and fees paid onboard the yacht are subject to change without notice.