Mike & Mike Photography School
for the beginner to the advanced...
A photo course with the Mike & Mike Photography School remains the world's best and most enjoyable way to learn how to become great at underwater photography and video.
For almost thirty years, Aggressor Liveaboards® have been the exclusive home of the Mike & Mike Photography School. This partnership has trained hundreds of photographers in some of the most beautiful destinations in the world.
Whether you're a beginner or advanced photographer, Mike & Mike will help you quickly improve your underwater photography skills.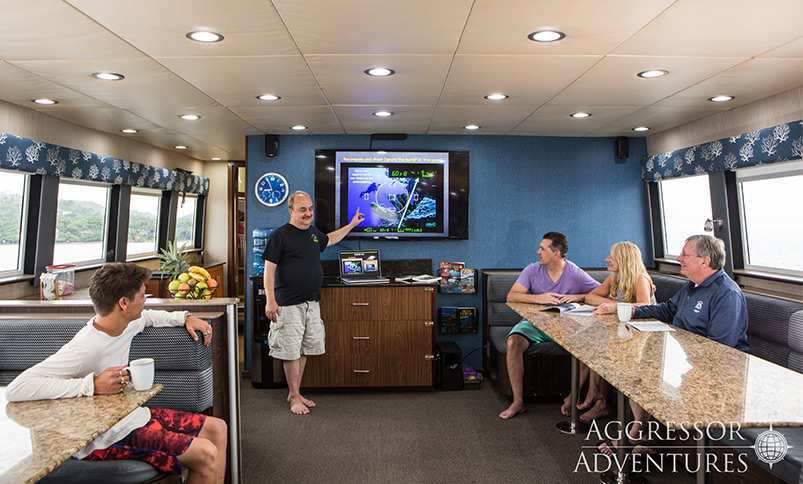 Through these immersive photography courses, Mike & Mike have helped their students create thousands of beautiful images. And with the skills they learned from Mike & Mike, those students continue to create beautiful images long after they have left their workshops.
Group presentations are given every day covering a variety of subjects such as:

Camera Settings
Metering
Lighting
Composition
Equipment Selection
Digital Postproduction
One-On-One
Mike & Mike work with each guest one-on-one with their camera equipment topside and below the water. While underwater, they help set up shots, check composition, find subjects and pose for photos. These interactive methods create the ideal teaching environment to help students get the shot. They are 100% dedicated to teaching guests how to get awesome, inspiring photos. They will review your goals at the beginning of every trip and work with you throughout the week to achieve those goals.
Meet Your Instructors: Mike Mesgleski & Mike Haber
Mike & Mike own the Jim Church School of Underwater Photography. They worked side by side with their dear friend Jim Church teaching underwater photography for over 25 years. They continue Jim's great professional legacy and like Jim they find the greatest satisfaction in making certain their students receive the finest instruction possible.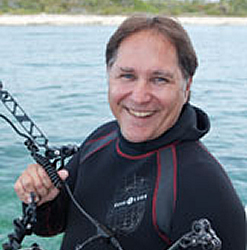 Mike Haber has instructed underwater photographers for 26 years; he is also a professional photographer topside and underwater. His base of operations starts in Miami and extends almost around the world. Mike's studio subjects and nature images reflect the wide range of his photographic skill and creativity. Mike is proud to be a founding board member of the Sea of Change Foundation.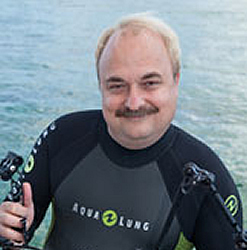 Mike Mesgleski has been teaching underwater photography for 26 years, helping students create thousands of beautiful images of the underwater world. He has been in business repairing underwater photo equipment since 1988. Among his awards, Mike is a recipient of the prestigious SSI Platinum Pro certification.
Beginning Underwater Photographers
Mike & Mike are the most patient and understanding instructors you'll ever meet. They'll start you with their "this is the front of the camera" talk. They will simplify all the numbers and terms with easy to understand examples. Regardless of your skill or equipment level, they will make your system work for you.
Experienced Underwater Photographer
Master a new piece of equipment or develop a new technique with the Mikes guiding you along the way. You'll be with other experienced photographers, sharing information, shooting tips and ideas.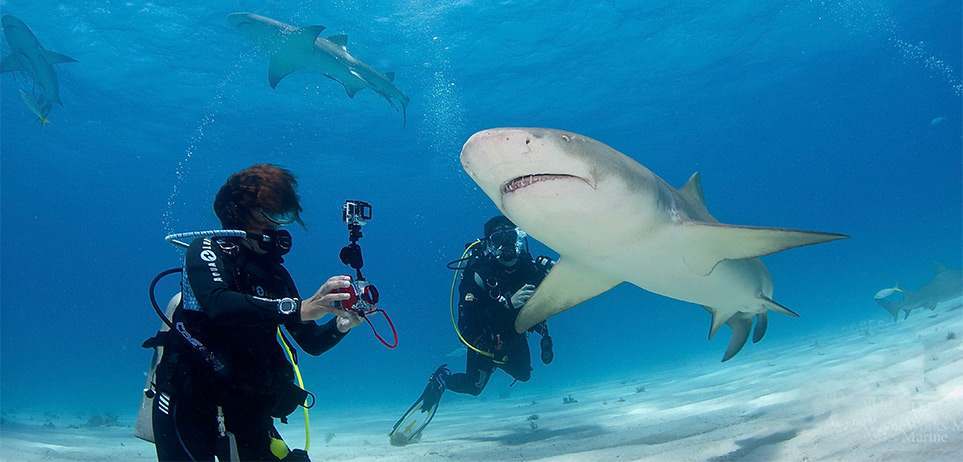 Photography Course
The "hands-on" teaching style focuses on the student's photography the entire week. Topside, between dives, they conduct daily group presentations in the salon and then work with each guest one-on-one.
The Digital Darkroom is a time-tested element of the Jim Church School of Underwater Photography courses. The Digital Darkroom program is an add-on to the standard Photo Class lessons. Every one of us has spent many hours at the computer working on images, trying to improve them. The Digital Darkroom program is designed to show you how to accomplish this correctly and efficiently. For example, cloning and repairing are not just about removing backscatter or sensor dust. Sometimes it's necessary to remove or reposition entire image elements such as divers, fish or even the sun itself – sometimes from one image to another. We will teach you just how easy this is.
Postproduction Principals: File Management, Archiving, Editing, Histograms, Color Space, White Balance... all critical terms introduced to Underwater Photography via the digital age. Mike & Mike bring it all together in full presentations and in small groups. They'll show you how to edit, archive and present your work.
They will demonstrate the following subjects using the most current versions of Adobe Lightroom, Phase One Capture One, Adobe Photoshop, Photoshop Elements, Bridge and Apple Photos & Aperture. They also will introduce you to late-breaking software as it appears on the market.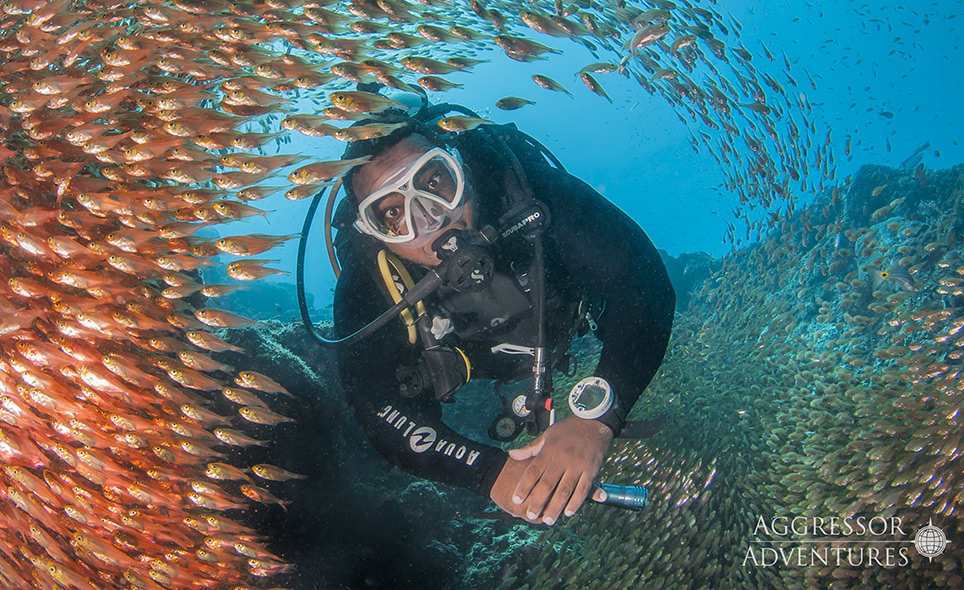 Video Course
With the increasing popularity of digital video and the advances in high definition video camera systems, Mike & Mike are bringing their highly effective hands-on teaching techniques to the world of underwater videography.
Like their successful school of underwater still photography, Mike & Mike will conduct presentations and work with you individually with your video equipment. Underwater, they will help you set up shots, find subjects and even pose for you. After a week of their instruction and personal help, you're sure to take home your underwater video masterpiece and have a fun time doing it!
Among the many subjects that will be covered:
Digital Basics
A Look at Equipment
Camera Settings
Demystifying White Balance
Composition
Shooting Techniques
Lighting
Comprehensive Postproduction