The team at Aggressor Adventures provide guests with the most up-to-date information regarding upcoming trips. Please check this page and the "Know Before You Go" document at the time of booking and in advance of your adventure to ensure you have everything you'll need before you head out.
Download The Complete Know Before You Go
---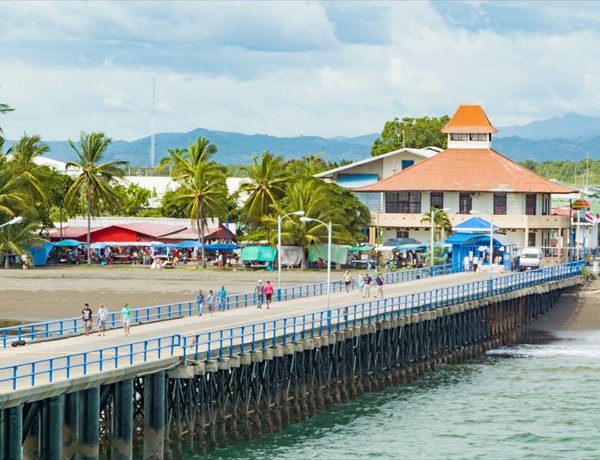 Getting There, Passport & Visa Documentation for Cocos
Cocos Island is located off the Pacific coast of Costa Rica. Guests fly to San Jose, Costa Rica for a two-hour air-conditioned bus ride to Puntarenas, which showcases some of Costa Rica's most beautiful views.




Most major airlines fly into San Jose, Costa Rica: American, United, Delta, and Copa. An overnight stay in San Jose is usually required prior to the trip due to airline schedules. Our recommended hotel is the host hotels Park Inn by Radisson San Jose in San Jose where group transfers are provided from.




Visitors must have a current passport, adequate funds to support themselves, and a return airline ticket. US citizens require a passport that must be valid for 6 months from date of entry. It is the travelers' responsibility to ensure they have the proper visa to travel into each country on his or her itinerary as well as for re-entry and return to their country. Since regulations vary by country, contact your consulate or embassy of your country for the requirement.


Arrival/Boarding/Departure Cocos
Guests will be met by a representative in uniform at the Park Inn by Radisson San Jose on the day of departure at a pre-set time for the group transfer. The pick-up and boarding time schedule is available in our "Know Before You Go" document and below in the "Departure Schedule" link. Boarding depends on the tide schedule. Immediately after boarding the yacht departs for its crossing to Cocos Island to prepare for diving. After a full seven days of diving, the yachts return back to the dock in Puntarenas, Costa Rica. Check-out is at 7:30 am. Transportation is provided back to the host hotels or San Jose (SJO) airport from the yacht at the end of the charter. Book flights after 12:30 pm.


Local Fees/Taxes
Required Per Person Fees
Cocos Island Park Fee:
8-nights - $350 pp plus 13% VAT tax
10- nights - $490 pp plus 13% VAT tax
12-nights - $630 pp plus 13% VAT tax
Cocos Island Emergency Evacuation Plan: $30
Prices are USD. Costa Rica residents/locals 65 years and older do not pay the VAT tax. Park fees and VAT tax may be paid in cash or by credit card. (3% added fee if paid by cc)
GRATUITIES
Gratuities are not included at all Aggressor destinations. Tipping is voluntary and based on the service the staff has provided you. The Manager will provide envelopes for gratuities upon settling your account at the end of the week. Gratuities are shared equally among all staff. All Aggressors accept cash, Visa, and MasterCard payments for gratuities.