The team at Aggressor Adventures provides guests with the most up-to-date information regarding upcoming trips. Please check this page and the Know Before You Go document at the time of booking and in advance of your adventure to ensure you have everything you will need before you leave.
Download The Complete Know Before You Go
---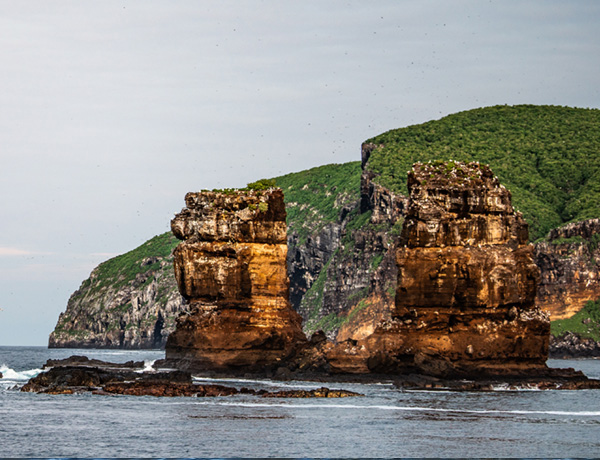 Getting There, Passports & Visa Documentation
The Galapagos Islands are located in the eastern Pacific Ocean, 605 miles (973 km) off the west coast of South America. The closest land mass is the mainland of Ecuador to the east (the country to which they belong). An overnight hotel stay is usually required and we recommend staying in Guayaquil prior to the trip.
Guests may book their domestic air direct with Avianca Airlines, Latam Airlines or Equ Air from Guayaquil to Baltra on Thursday morning or our Aggressor Detours Airline Department can book any overnight hotel stays or extended packages.



Information Regarding Domestic Flights:



To avoid long waits at the airport, it is recommend to arrive to Galapagos around midday and depart back to the continent on the first available flights.
Passengers need to be sure that they pay the rate for tourists (not residents). Otherwise they will be charged at the airport.
Baggage Guidelines to Galapagos
Passengers traveling from Quito or Guayaquil to Galapagos with dive equipment are normally allowed one bag with 33 kilos/72 lbs. Those traveling without dive equipment are normally allowed 23 kilos/50 lbs. The total length, width and height of each bag must not exceed 158 cm/62 inches. Carry-On bag allowance is normally 10 kilos/22 lbs. (this may be different with each airline)

Visitors must have a current passport, adequate funds to support themselves, and a return airline ticket. US citizens require a passport that must be valid for 6 months from date of entry. It is the travelers' responsibility to ensure they have the proper visa to travel into each country on his or her itinerary as well as for re-entry and return to their country. Since regulations vary by country, contact your consulate or embassy of your country for the requirement.


Arrival / Boarding / Departure
Guests will be met by a staff in uniform at the Baltra Airport and transferred to the yachts. Guests will board Thursday at 1 pm. Diving on your Galapagos Islands liveaboard scuba diving trip begins Thursday afternoon through Wednesday morning. Guests will depart the yacht Wednesday after lunch for a private bus tour to the Highlands of Santa Cruz Island. Checkout is Thursday morning at 8 am after a full breakfast. Transportation is provided back to the Baltra Airport for the flight to the mainland.


Message from the President of the Galapagos Aggressor
The GALAPAGOS AGGRESSOR III® has been operating as the premier Galapagos Islands liveaboard scuba diving yacht since 1993. The yacht was custom designed, built and equipped to offer a safe and luxury dive operation. Every two years the yacht goes through an extensive dry-dock. We have been granted permits for the Galapagos Aggressor issued by the Galapagos National Park since 1994.

We want to assure our guests that we will continue to offer luxury diving and carry on our relentless effort to preserve the Galapagos marine life. This is just an example of why Aggressor Adventures has the top diving liveaboards in the world.

Herbert Frei
President – GALAPAGOS AGGRESSOR


Local Fees/Taxes
All paid in cash. USD $100 Park fee, $20 Galapagos Visitor's Visa card, 12% Ecuadorian tax on onboard services.
There is a $250 per person fuel surcharge to be paid at the end of the week. May be paid in cash, or MC/Visa credit card.