Journalists & Press Trips
Stay in touch with the latest news and information from Aggressor Adventures.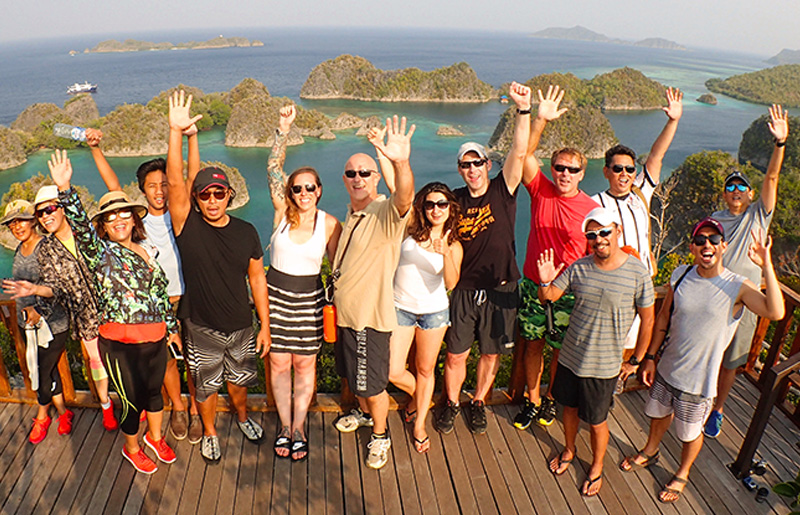 Aggressor Adventures offers two kinds of FAM Trips (Familiarization Trips).
Our Press FAM trip offers journalists an opportunity to write about their Aggressor Adventures experiences. A press or media trip is designed for travel journalists/influencers/bloggers to get introduced to the Aggressor liveaboard, river cruise or safari lodge brands and experience the sights, attractions and cultural aspects of our adventures as well as photo and video if needed. Press FAM journalists do not have to be photographers/videographers. We have a large library of images and video that can be accessed at no cost. The press FAM can be organized in several ways through our marketing department working with our Travel Planners and our Travel Department to custom design the trip from beginning to end to ensure the journalists capture the highlights of our adventures and meet their publishing criteria.

Our Reseller FAM trip is offered to agents who are already approved Aggressor Adventures Resellers or are inquiring to be a new reseller and want to learn more about the Aggressor experience. If you are not already a reseller, please complete our reseller application and our team will reach out to you from reseller@aggressor.com. These trips are designed to give the agent knowledge about the destination, the Aggressor liveaboard, river cruise or safari lodge brands and what we have to offer your customers. These trips are heavily scheduled, fast-paced to experience as much as possible during your adventure. They can also be conducted in small reseller groups with an Aggressor Sales Team Leader.

To be considered for a Reseller FAM, email reseller@aggressor.com and for a Press FAM, to press@aggressor.com
Four Brands,

One Family - Choose Your Adventure!