The Aggressor Adventures team provides guests with the most up-to-date information regarding upcoming trips. Please check this page and the "Know Before You Go" document at the time of booking and in advance of your adventure to ensure you have everything you will need before you leave.
Download The Complete Know Before You Go
---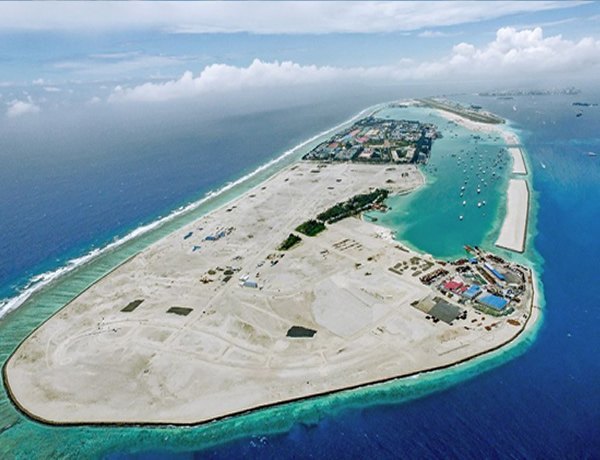 Facts About Maldives
Climate: Air temperatures are constant throughout the year averaging around 90F. The water temperatures range from 82F to 86F.
Time Zone: Maldives is on the Standard Time Zone, GMT+5 hours with no daylight savings time.
Electricity: 240 volts. It is recommended you bring a plug converter and a transformer. Plugs are the type G and 2 pin plugs. Transformers will change the voltage to 50 cycles.
Currency: Maldivian currency is in the form of rufiyaa and laree's. American dollars, traveler's checks and major credit card are widely accepted.
Clothing: Casual cotton clothing is best for most occasions. There are no dress requirements aboard, however, when on land modest clothing and covered shoulders are recommended.
Language: The main language is Dhivehi; however, English is widely understood and spoken. The crew will be English speaking.
Maldives Law: The Maldives is a quiet, trouble free and highly respected destination. Importation of alcohol is forbidden as well as nudity and topless sunbathing.


Getting There, Passports & Visa Documentation
The Maldives lie 370 miles southwest of Sri Lanka scattered across the equator in the middle of the Indian Ocean. The Male (MLE) International Airport is located on Hulhule Island.
Many major airlines fly into Malé (MLE): Singapore, Emirates, Sri Lankan, Delta and Qatar Airways. There are many connecting flights from the US, the UK and Europe.

Recommended Hotels in Malé or nearby:

Bandos Island Resort - beautiful beach resort that is a short boat ride from the Malé International Airport.
Kurumba Island Resort - a private island resort located 10 minutes by speedboat from the Malé Airport. Offers multiple spas, 8 restaurants, swimming pool and beautiful setting.
The Newtown Inn - Offers a great option for a day room while waiting for your outbound flight. Has a delicious Indian Restaurant, Bombay Darbar as well as roof terrace, located 10 minutes from the Malé International Airport.
Sala Boutique Hotel - Is a quaint boutique hotel beautifully decorated in a Thai theme. Located 10 minutes from the Malé International Airport.
Arrival/Boarding/Departure:
Each itinerary has a different embark/disembark island/port/atoll depending on the itinerary you are traveling on. Domestic flights may be involved prior and post your charter week. You may view your invoice or visit the schedules page for this information. Guests will be met at the airport by a crewmember of the Maldives Aggressor II wearing an Aggressor polo shirt and hat at 3:30 pm and then transferred by water taxi (complimentary) to the yacht at 4 pm.
We strongly recommend to arrive at least one day prior to the charter start date and to stay in either a hotel or resort in the Malé area or, our Aggressor Adventure department has many other wonderful choices of places to stay on other islands for extended stays.
All guests must be onboard by 5 pm on all itineraries so the yacht can depart for its first night anchorage with the first dive the following morning.

Malé International Airport: If your trip embarks from Malé and you arrive early in the morning, you are encouraged to either get a day room at one of the local hotels or wait at the Coffee Club located just outside the arrivals hall, where the staff will greet you at 3:30 pm and transfer you by water taxi to the yacht at 4 pm. The Maldives Aggressor II anchors in the Hulhumale Lagoon, which is a 15-minute boat ride from the airport.
All Other Domestic Airports: Flights are not included. It is reccommended that all guests arrive on flights after 12 pm noon. Guests will be met at the domestic airport by an Aggressor representative for transfer at 3:30 pm. All guests will be transferred by water taxi and must be onboard the yacht by 5pm.
Following are the different areas the Maldives Aggressor II® offers and the different itineraries. There are multiple maps on our website that describe each of these areas:


Last Day of Charter
If your itinerary ends in Malé, (last diving day), a complimentary walking tour will be offered in Malé. This will include a visit to the Presidents Office and Residence, the Old Mosque, the New Mosque, the local vegetable and spice market and a local gift shop. Dinner is ashore at a waterfront restaurant and is approximately $35 pp. This is the only meal not included in the price of your trip.


Check-Out
Checkout time starts at 8 a.m. Transportation is provided to the airport after breakfast. If you are traveling later in the day from Malé, you may consider a day room/pass at a local hotel , there are several close to the airport and can be booked in advance by our travel department


Local Fees/Taxes
Each guest must pay:
A Port Fee of USD $340 for a 7-night cruise or $425 for a 10-night cruise.
A fuel surcharge of $270 (7-nights) or $360 (10-nights)
These fees must be paid at the end of the charter when settling your bill. The fees include the Green Tax, GST, park and other local usage fees. All items purchased on board are subject to a 22% Maldives tax.
Guests may settle their onboard bill by paying with Visa, MasterCard, US Dollars, Euros or Rufiyya. There is a 3.5% fee on payments made using credit cards. The yacht does not accept personal checks or traveler checks.